About GLK Turf Solutions
GLK Turf Solutions was founded in 2014 behind its belief in the Air2g2 aeration unit.  As Director of Agronomy at LaCantera Resort in San Antonio, Jeff was the first individual to use the Air2g2 on turf in Texas.  With over 20 years experience in the turfgrass and golf course industry it was apparent this tool could be a game changer for turf managers and budgets alike.  In 2016 Rick Kadlec join the family business to assist with sales and contract servicing. Between the two of them GLK Turf Solutions has over 40 years of experience in the turf industry.
With a passion for helping others maintain the highest level of turf conditions GLK Turf Solutions has partnered with Imants, Trimax, SGM Industries, Turf Tec International, and Brookside Laboratories to bring some of the most innovative and unique solutions to turf managers.  
GLK Turf Solutions consists of Jeff Kadlec, Rick Kadlec, Jaxon Bailey, and Riley Maxey – turf experts with experience as golf course superintendents or sports turf management in previous stages of their careers.  With the combined knowledge and experience they bring a unique twist to sales and service. Their passion for the industry will be seen when you have them on your property and enjoy the conversation in bringing solutions and ideas to improve your turf and bottom line.    
Our mission is bringing unique options to the turf industry that improve both turf health and revenue, we even provide an array of options for financing! Our partner's brands have are the best quality in the turf business. Whether you need help with keep the holes clean on your golf course with our Root Pruning, or you're looking to buy the right machine and materials to complete your field or green, at GLK we have you covered!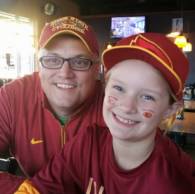 "Our goal as a company is to bring unique options to the turf industry that improve both turf health and revenue.  Our partner's brands have been invaluable in supplying quality equipment that has changed the landscape of turf maintenance!"
Our Turf Professionals
team
What Our Customers Say
testimonials
Our partnership with GLK has not only made our jobs easier, but our turf healthier, and our members happier. This group genuinely cares about you and your facility, and consistently goes the extra mile to prove it.
The advanced turf maintenance knowledge and equipment that GLK Turf Solutions provides us is very valuable to our operation.  We have been  impressed with the responsiveness and willingness of the entire team at GLK to help us and our industry when called upon.  We love our Air2G2 machine that we purchased from GLK, it really helps us in the high traffic areas on our fields.
I have been using GLK Turf equipment and services for several years. Customer service is their number one focus. We have purchased several pieces of equipment from GLK Turf. All of our equipment was delivered on or before promised delivery dates ... GLK Turf helped us trouble shoot any glitches we have experienced. I look forward to doing business with GLK Turf for many years to come.
A Free Personalized Quote or Demo
Request a Free Quote!
Offering only the top of the line products and services for all your turf solutions. We get creative when it comes to financing, and always extend a free quote or demo to get you started. Give us a call today!